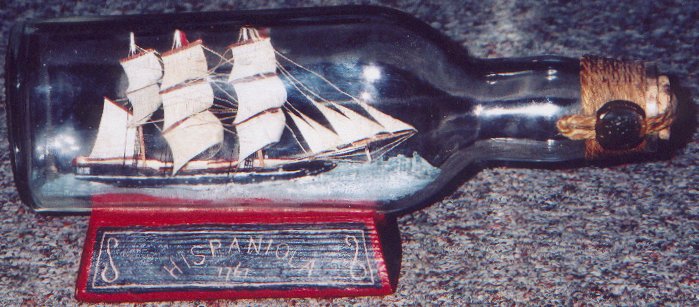 Ship in a bottle made by me in 1995. It was very tedious
to build, and I entertain no plans on making anymore. This is
the Hispaniola, with the date 1761.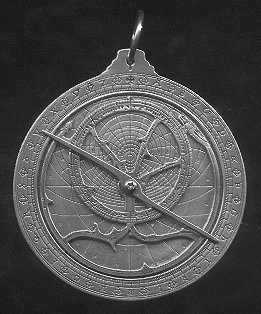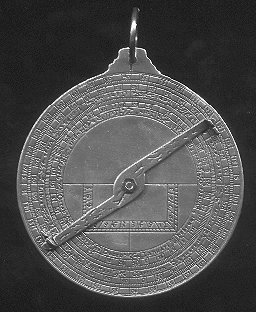 Replica Astrolabe - an early navigational device that was
invented around 200 BC and was used until it was
replaced by the more advanced sextant. An astrolabe
can be used to calculate latitude, tell the time, and measure
the height of a large object, such as a building.
This fine replica was made by Norman Greene.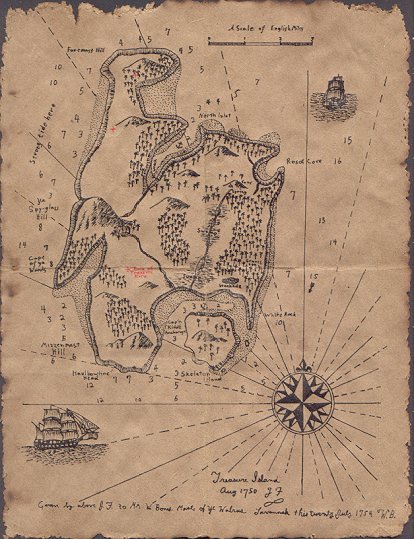 Map of Treasure Island - drawn by me.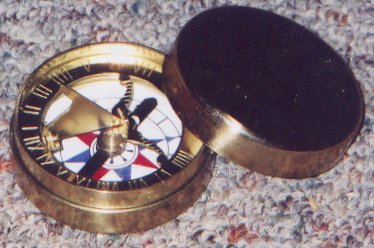 Sundial compass replica. These were invented in around 1750.
The dial folds down so the lid can cover it. These are sold by
Jas. Townsend & Son.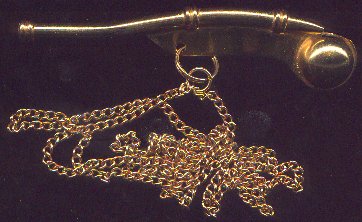 Boatswain's whistle. Used to pipe commands on ships.
This replica is sold by Jas. Townsend & Son.
---
HOME - GOLD COINS - SILVER COINS -GOLD BARS - HISTORY & INFO
COPPER & BRONZE COINS - MOVIES & BOOKS - CAP'N MORGAN - LINKS
---